---
"The Product I Received Was Exactly What I Needed"
"Ann is a genius at finding the word-levers that produce an immediate emotional reaction. Whatever it is you're trying to sell, she will look into its soul, and tease out the qualities that make it immediately urgent and greatly desirable.
I don't say this lightly. In addition to being a serial technology entrepreneur, I'm a published author, so it's not like I can't string a sentence together. But Ann force-multiplied my game immediately. I could feel it in the very first meeting we had: within 15 minutes, the words I was using about my product were cleaned, focused, condensed, and made relatable to audiences that weren't 'getting it yet. And I came into the meeting thinking what I had was pretty good! And — it was. But it was rough. What I had were jagged idea-bursts, uneven steel.
And Ann forged it into word-sword. The product I received was exactly what I needed — how to communicate the value of my app in a few short sentences — and make it urgent that you download it. It was a practical deliverable: we'll be using exactly what she gave us in the iTunes App Store and the various Android stores.
Thank you Ann — I will be back many more times, I am sure."
—Mark Jeffrey
Serial Technology Entrepreneur
CTO/CPO/CEO, 3 exits, www.markjeffrey.biz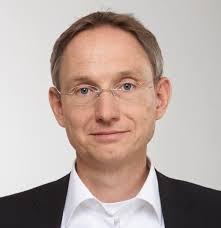 ---
"I Used Ann's Technique to Close 200K in 24 Hours"
"During my first work with Ann four years ago I doubled my monthly income by selling a program using Ann's techniques. I used the String of Pearls technique and had them hooked.
Next, I changed my email newsletter in accordance with Ann's Neuromarketing principles. Registrations for my seminars immediately doubled.
Later, I used 30 of Ann's String of Pearls technique to close 200K euros in revenue in 24 hours.
I highly recommend all of Ann's courses to anybody who needs to sell.
I have invested a few thousand dollars and made a few hundred thousand euros by using Ann's principles."
—Thomas Witt
www.thomaswittconsulting.de
Germany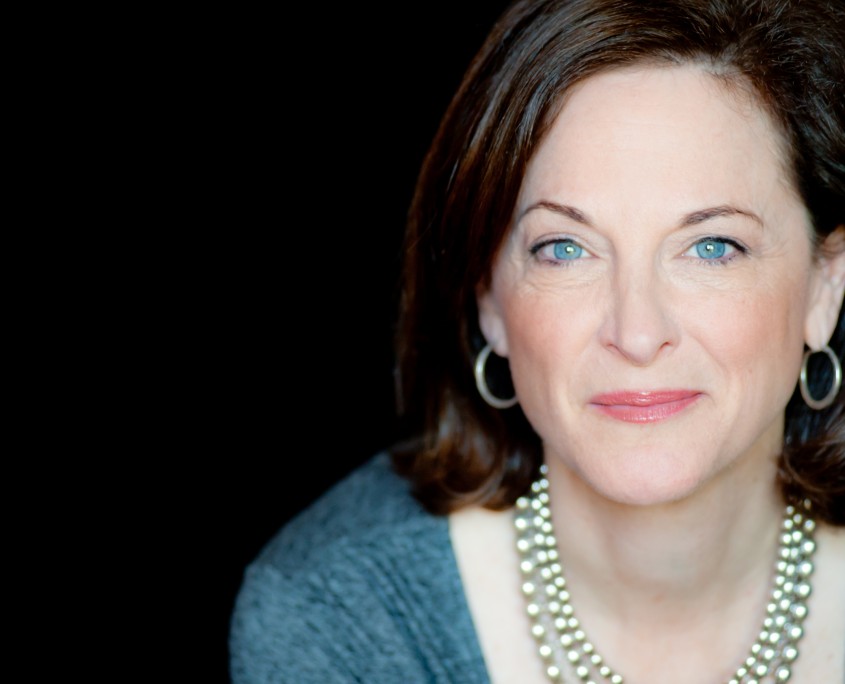 ---
"She Gets to the Essence
of What I'm Trying to Communicate"
"The best part about working with Ann is how quickly she gets to the essence of what I'm trying to communicate. Working with her I've discovered how to organize my messages to make it easy for potential clients to see the value I bring quicker and easier. I would recommend Ann to anyone who wants to increase their closing rate with ease and authenticity."
—Karen Leland
Sterling Marketing Group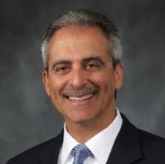 ---
"Ann's Strategies Resulted in
Over $8M of Sales in Less Than 6 Months"
"Ann spoke at a conference in Chicago and quite frankly, she blew me away. Using Ann's strategies to communicate the value to our business partners at a Fortune 200 company resulted in over $8 million of sales in less than 6 months to mutual clients nationally. I have even used these techniques to 'Speak my VALUE in 30 seconds or less' during the job interview process…even prior, when writing my resume action statements and cover letter qualifications. Amazing results! My advice to you is to consult with Ann …and while you're at it, have her teach you about 'unhearable' words…that alone is worth 10x what you'll invest!"
—Joseph Occhino
Client Development Consultant
at Towers Watson's One Exchange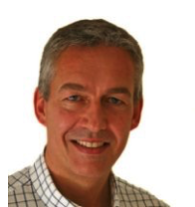 ---
"Membership Leapt by 86%"
"I created Business Sparks so that members could enjoy a 20-50% surge in online sales in 60 days. It works but there was one problem – as the creative force behind Business Sparks, I communicated like Spock. Powerful facts that were compelling to me, intrigued my target customers but didn't seize their imagination. Ann showed me how to powerfully hook the buying emotions of my target customers. Membership leapt by 86%.
Ann also showed me how to transform my consulting service, allowing me to attract customers who happily paid 9 times my previous rate.
Ann gives you a life skill, a skill that you can use to grow your business every day. Without it you'll probably struggle. With it success becomes almost inevitable. If you get the opportunity to work with her, seize it!
One other thing; Ann over-delivers."
—Steven Hourston
Entrepreneur, Businessparks.com;
Kangaroo Storage-$8M Business, London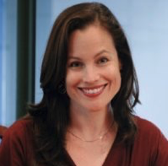 ---
"The Results Have Been Extraordinary"
"The main reason I chose my field as an estate planning attorney is to help clients provide for and protect their families. I enjoy breaking down complex legal issues so that my clients understand how an estate plan saves them money and meets their personal objectives. Before working with Ann, my rate of success at 'closing a deal' during an initial consult was unpredictable and spotty. After working with Ann, my closing rate is 90%.  
Ann helped me to understand the dynamics behind a successful sale. First, a prospective client must appreciate the importance and urgency of a product or service. Second, a prospective client must understand that the product or service requires expertise and, if handled incorrectly, involves significant risk. Third, a prospective client must experience the right level of 'anxiety.'  A prospective client must not be overly frightened by the prospect of not buying a product or service; extreme scare tactics usually backfire because the client feels paralyzed to act or bullied. Conversely, a prospective client must not be made too comfortable and secure; a client who thinks he or she is sufficiently informed and educated on a topic often lacks a sense of urgency and an appreciation for your expertise. These insights (and many other pearls of wisdom) led me to re-design the way I conduct my initial consults. The results over the past six years have been extraordinary.
Ann's own expertise and personality make her an invaluable partner and a delight to work with and learn from. I could not recommend her more highly."
—Tali Klapach
Estate Planner, Klapach & Klapach

---
"The first time I used my new message at a networking event I got a $100,000 contract. I just wanted to say thank you."
—Julianne Vaughn
Head of Marketing & Business Development at Internet Marketing 
- Pre-launch start-up company in stealth mode
Former CEO of Stargate International, Inc.


---
"Before Ann, I'd get lots of confused looks or blank stares when talking shop at networking events. Now, people are fascinated by what I say, and have even chased after me to hear more."
—Jeannel King
Graphic Facilitator
www.jeannelking.com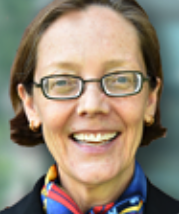 ---
"Be Prepared to Have Your Expectations Exceeded!"
"In a sea of 750,000 financial advisors in the U.S. it's a challenge to differentiate myself quickly, positively and effectively. The first time I used my 'brain teaser' in a professional networking event where most introductions are just plain boring, I actually heard murmurs 'Wow, that was very good.' Ann delivers a lot of material, and the live sessions are terrific. To get the most of it, it's wise to take her class when you can commit to devoting a minimum amount of time on a weekly basis to working on your own material. Keep an open mind, and be prepared to have your expectations exceeded!"
—Sarah Lewis
Aequitas Wealth Management
www.aequitasllc.com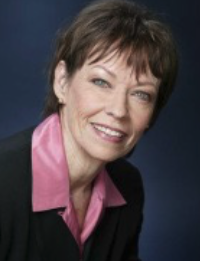 ---
"I Used Ann's Method and Tripled My Business"
"I increased my business by 300%.
Speak Your Business works. I hesitated to use your system at first. But then, I got it at the Networking Meeting that what you said worked. So on faith, I used the Ann Convery method and tripled my business. You are right. Most people are trained from early childhood not to be self-promotional. So they are not. As a result they never get a chance to give of their gifts and get rich in doing so. You teach the use of messages of integrity that come from the heart."
—Carol Segrave
President, Segrave and Associates
www.Segraveassociates.com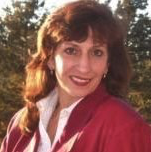 ---
"I Had a 75% Signup for My Offer"
"Ann, I wanted you to know that I was really hesitant about how words were so critical to 'closing the deal' and the whole limbic system concept. I thought of it as a bit woo-woo. But you have really hit the point home, so, I used your method in my latest presentation.
Typically I get about a 30-40% response rate at my presentations. This time, I had 75% signup for the offer."
—Patrice Barber
CoFounder at Clean Tech Community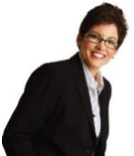 ---
"My Closing Rate Doubled Almost Overnight"
"Ann is nothing short of the best small business coach I have ever known. My huge struggle was in how to quickly convey my message and the value I bring to my prospective clients. Ann taught me how to do exactly that and much more.
My closing rate doubled almost overnight and in less than one week I booked $10,900 in new business using three simple but powerful techniques she teaches. I promise that if you work with Ann, you'll see a huge change in not only your confidence level when discussing your business but also a significant increase in revenue."
—Michelle Quintana
Clutter and Hoarding Pros, LLC
---
"No One Teaches This Better Than Ann"
"If you asked me to name the single most essential, 'must have' marketing skill, I would not hesitate with my answer:
The ability to develop a good 'hook.'
In my experience, closing is easy when you're talking to the right person and have made a well thought out presentation tailored to your prospect.
What's not easy is getting someone to sit down and listen (or read or watch) what you have to say. Every successful entrepreneur has mastered this skill. No one teaches it better than Ann Convery."
—Ken McCarthy
Entrepreneur, educator, 
and
Internet commercialization pioneer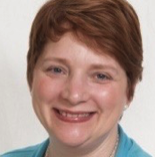 ---
"Ann's work is sheer genius. I've sold 4-figure packages using a 15-second blurb she helped me craft, and no sales pitch. Amazing and Powerful!"
—Lana McAra
Serial Technology Entrepreneur
HRDQ Webinar Marketing Manager
www.HRDQ.com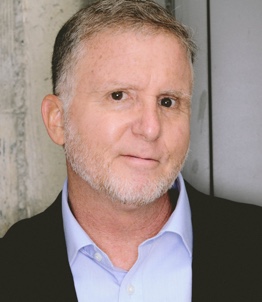 ---
"Ann's Formula Enables You to Tap into a Primitive Animal Brain Which Gets Customers Interested"
"Ann Convery has developed a formula that enables you to tap into this kind of primitive animal brain, which is the part that gets customers interested. My feeling is, this is really the building blocks, the blueprint for having absolutely magnetic Twitter tweets, Facebook status updates, email subject lines, headlines on your sales pages, video tag lines… it just goes on and on. So, I cannot recommend Ann's content highly enough.
Ann's system will pay for itself over and over and over again in the future. Realize that it IS the secret sauce that is going to get people interested in your business."
—Rob Schultz
Entrepreneur, Audacious Audio
& ProfitSeduction.com
"I went from being on probation due to no sales, to securing three $100,000 contracts in two weeks. Thank you."
—Futures Trader
Montreal, Canada
---
"I tripled my business in 18 months. Thank you, I attribute it largely to the work we did."
—Manufacturing Consultant
San Diego, California

---
"I've been slammed with business, thanks to you!"
—Robert Reed
Digital Marketing Technologist

www.PRWeb.com


---
"I have known Ann both professionally and personally for 10 years. In all that time, I've been consistently impressed by both the passion she has for helping people grow their businesses as well as her support and commitment to her clients."
—Monique Bryher
MSPH, Physician Real Estate Specialist,
Publisher/California Real Estate Fraud Report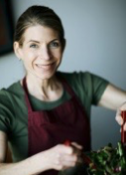 ---
"I Told My Entire Network About Ann "
"I just told my entire network of business professionals about Ann, because everyone who ever has to speak out loud or in print about their business would benefit from just 15 minutes with her! …to think that in 15 years of brand marketing I never learned what she taught me in 15 minutes."
—Julie Erwin
Julie Erwin Nutrition
www.julieerwinnutrition.com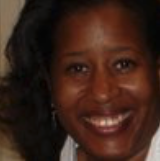 ---
"A Must for Any Business Owner"
"Ann's presentation skills are so dynamic that every time she headlines at my chapter events we automatically sell out within week of the announcement that she will be speaking. Ann's content is worth its weight in platinum. I have expanded my business and increased my customer database by 60%. A must for any business owner who truly wants to increase revenue."
—Renee Walton
Owner and CEO,
Women In Business Network Club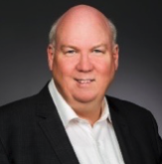 ---
"Very Skilled at Language"
"You've done a great job of kicking my way in to the language I need in my marketing materials.
You're very skilled at language – the street language pov – that is what you bring to the table better than anyone else I've ever met. I wanted to access that and stick it into my veins, and it has further improved my content and speaking."
—Geoff Kelly
Kelly Strategic Influence Pty Ltd
Melbourne, Australia